Rosacea & Visible Facial Veins
If you notice unusual redness around your cheeks, nose or forehead, you may have a condition known as rosacea. This chronic skin condition can result in unwanted or blotchy facial coloring, and many patients with rosacea also develop red, blue or purple veins on the lower half of their face, known as telangiectasia. These visible veins and redness are both caused by dilated blood vessels in the face.
Recommended Treatments for Rosacea and Visible Facial Veins: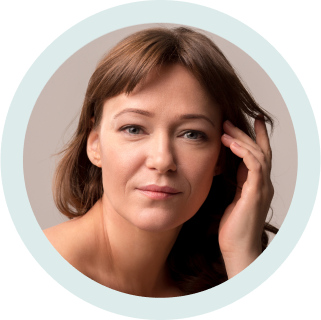 Laser Therapy
Microneedling with Platelet-Rich Fibrin (PRF) Therapy
Dr. Wilson can help you find an esthetic solution during your free consultation at Premier Dental Care. After discussing your specific esthetic goals and skin care needs, she will design a customized natural treatment plan to help you achieve clearer skin. Call 317-787-6625 to get started today.