Dermal fillers are a popular nonsurgical approach to reducing the signs of skin aging, and at Premier Dental Care, we can offer the finest of traditional and cutting-edge holistic fillers to help you achieve your esthetic goals. Our bio-fillers specifically are made using your own blood and platelet-rich fibrin (PRF) technology in order to provide a natural and safer alternative to chemical fillers.
To speak with Dr. Wilson and get personalized facial recommendations, schedule your complimentary consultation with our team today.
What Are Dermal Fillers?
Also known as facial fillers, dermal fillers are soft tissue injectables that provide long-lasting skin augmentation by filling in areas of your face that lack or have lost volume. This produces a fuller, more youthful appearance by diminishing fine lines and wrinkles, and the effects are generally expected to last anywhere from six to 24 months.
There are four main classes of FDA-approved fillers:
Polydioxanone Threads (PDO)
Hyaluronic Acid
CaHA: Radiesse
PLLA: Sculptra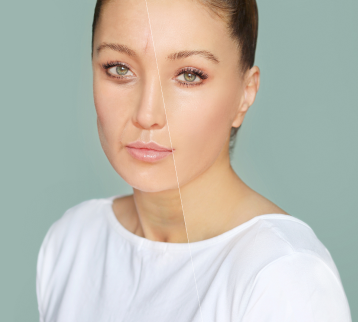 At our office, we offer JUVÉDERM® (hyaluronic acid) and smooth threads. We also use injectable bio-fillers using PRF technology and heat treating. Every dermal-filler treatment we offer is FDA-approved, trusted and proven to work effectively and offer exceptionally long-lasting results.
What Are the Benefits of Dermal Fillers?
Results produced by dermal fillers vary depending on the type of filler used, but when applied correctly, they are as effective as BOTOX for combatting the effects of aging skin. They are particularly successful at treating:
Thinning lips
Frown and marionette lines
Under-eye hollows
Nasolabial folds
Lip wrinkles
Sagging jowls
Completing a dermal filler session is very straightforward, and it is considered an excellent quick fix for addressing premature signs of aging. You may begin to see the effects immediately after treatment.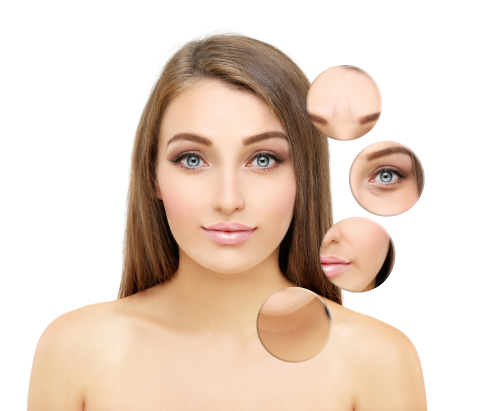 Frequently Asked Dermal Filler Questions
How Long Is a Dermal Filler Session?
Dermal filler sessions are very efficient and can be completed in as little as 15 to 20 minutes.
Do Dermal Fillers Hurt?
Some treated areas are more sensitive than others, and Dr. Wilson may recommend local anesthesia for sensitive areas, including the lips. Some bruising or swelling may also appear, but these typically disappear within the first three days.
When Will I See Results?
Volume augmentation will be noticeable immediately after injection.
How Long Do the Effects Last?
Depending on your specific treatment and the product used, your results can last anywhere from six to 24 months, and Dr. Wilson can discuss the specific expectations for your treatment during your free skincare consultation.