Bio-CARE® is an esthetic facial treatment designed to restore your natural, youthful glow by addressing a number of various skin concerns with our 100% natural, nonsurgical skin care treatments. This combination of cutting-edge regenerative procedures is only offered at CARE Esthetics clinics like Premier Dental Care, and Dr. Marla Wilson is happy to sit down with you in a free one-on-one consultation to discuss how this treatment can help you achieve your esthetic goals.
What Is Bio-CARE?
The Bio-CARE treatment is a series of noninvasive facial procedures that harness the latest in esthetic technology to correct various skin problems without surgery. This four-step treatment has been thoroughly researched and proven effective for minimizing and even reversing the cosmetic effects of aging using holistic skin care techniques. Like the Bio-LIFT® treatment, Bio-CARE uses platelet-rich fibrin (PRF) technology to take advantage of your body's natural healing process, but we also include the benefits of laser therapy for a full-face rejuvenation with SmoothLase, LipLase™ and laser skin resurfacing.
What Are the Benefits?
This advanced facial treatment can help you achieve:
Smaller, less-noticeable pores
Smoother, firmer, tighter skin
Greater collagen production
Clearer skin tone and texture
Fewer fine lines and wrinkles
Lighter acne scars and dark spots
Reduced symptoms for skin conditions like rosacea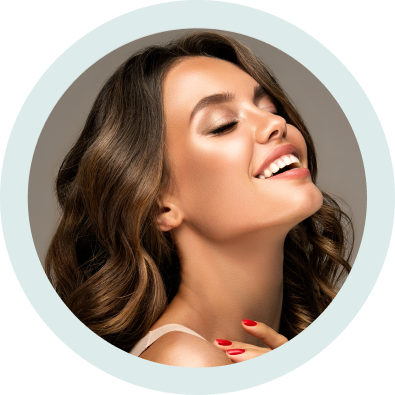 How It Works
The Bio-CARE treatment process will look different for every patient depending on their specific skin care needs and esthetic goals, but in general, each treatment consists of four all-natural, chemical-free steps.
Step One: SmoothLase and LipLase
These laser therapies are innovative treatments that heat the inner layers of skin around the mouth, chin and lips to stimulate the natural production of collagen in those areas, restoring skin elasticity. Our team uses our Fotona laser to help our patients attain plumper lips without the need for injectable lip fillers.
Also known as laser skin resurfacing, laser peeling is a versatile esthetic treatment that can be customized for each patient's specific needs. The Fotona micro-laser peel is especially useful for correcting problems with the pigmentation and texture of skin, as well as unwanted fine lines, wrinkles and visible pores.
Microneedling is a well-known skincare treatment used to effectively improve aging skin. At our office, we combine this proven procedure with PRF therapy to enhance your results even more. Dr. Wilson will extract natural platelet-rich fibrin from a small sample of your own blood and reintroduce it to the treatment area using a Dermapen® microneedling pen, promoting rapid collagen production and blood flow.
During your free consultation, Dr. Wilson will discuss your aesthetic goals with you and identify the specific areas you would like to focus your bio-filler treatment on. Unlike chemical dermal fillers, this bio-filler is created using your own blood, ensuring you are not exposed to any foreign substances that may trigger adverse effects. After extracting PRF, we will increase its effectiveness by heating it and use it to create a completely natural and injectable bio-filler which will be applied using the customized treatment plan Dr. Wilson has created for you.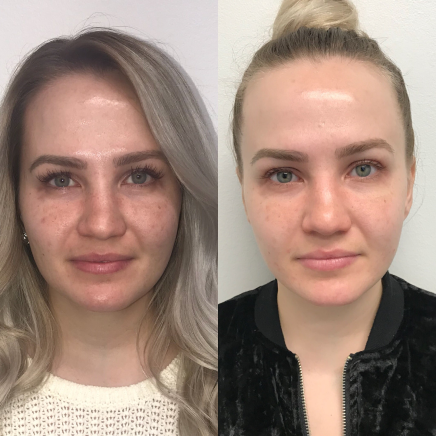 Frequently Asked Bio-CARE Questions
Is Bio-CARE Treatment Painful?
This treatment is designed to be as pain-free and comfortable as possible, however we understand that everyone has different skin and a different tolerance for discomfort, and we ask our patients to let us know if they experience any pain or discomfort throughout care so we can adjust accordingly.
What Can I Expect After Treatment?
Immediately after treatment, there will be some redness in the treated areas, but this will go away 24 to 48 hours after leaving our office.
When Will I See Results?
Every person differs, but most patients begin to notice significant improvements in as little as one week.
Why Choose CARE Esthetics for My Treatment?
CARE Esthetics is the leading esthetics center in the United States, and it is where Dr. Wilson received her esthetics training and state-of-the-art equipment. These procedures are designed using only natural and chemical-free regenerative techniques. To schedule your visit for Bio-CARE facial rejuvenation in Indianapolis, Indiana, call our team at 317-787-6625 today.