While Dr. Marla Wilson focuses on natural esthetic treatments, some conditions benefit from BOTOX®, a familiar and FDA-approved treatment option. At Premier Dental Care, we may recommend combining your BOTOX treatment with
platelet-rich fibrin (PRF) therapy
,
microneedling
or
laser therapy
in order to enhance the anti-aging effects and lengthen the longevity of your treatment.
During your complimentary consultation at our office, we can develop a personalized treatment plan based on a thorough analysis of muscle activity in the desired treatment areas and on your own esthetic goals in order to achieve the maximum benefits from your procedure.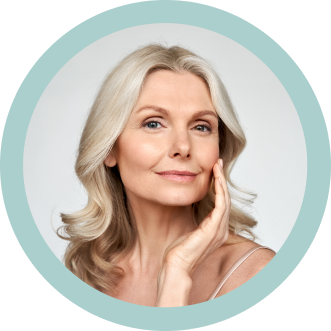 What Is BOTOX?
BOTOX (onabotulinumtoxinA) is a medication that is injected into various parts of the face to block nerve signals and paralyze muscles, diminishing unwanted signs of aging and temporarily relieving symptoms of certain neuromuscular conditions. As BOTOX has become more affordable and accessible over time, its popularity has increased, and as an esthetic treatment, it is proven to significantly reduce fine lines and wrinkles when received on a regular basis.
What Are the Benefits of BOTOX?
BOTOX is a well-known skin restoration treatment with a short treatment time and little to no recovery time that can be used to effectively address the following skin issues:
Cleft chin and dimples
Glabellar and frown lines
Smoker's lines, crow's feet and bunny lines
Neck bands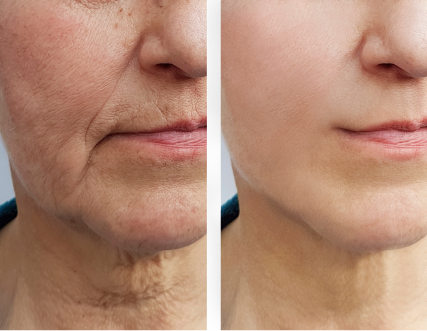 Frequently Asked BOTOX Questions
How Long Does BOTOX Treatment Take?
When you visit our office for BOTOX, you can expect your treatment to take about 15 to 20 minutes and can return to your usual activities with little to no downtime afterwards.
Does BOTOX Hurt?
We go above and beyond to guarantee safe, effective, nonsurgical treatments with beautiful results, and BOTOX is one of the least sensitive treatment modalities we offer. Because BOTOX is administered with extremely small needles, applying a simple ice pack before treatment can almost entirely eliminate any discomfort.
When Will I See Results?
You will begin to see results of your treatment in the first three to five days after leaving our office, and the maximum effects can be seen by day 10 or 14.
How Long Do Results Last?
The effects of BOTOX typically last for four to six months, after which we recommend returning for treatment every four to six months to refresh the results. The longevity of the BOTOX effects will depend on the state of your wrinkles and the natural force of your facial muscle contractions.