Dental Precision and Comfort

Our office is pleased to offer LightWalker® Fotona laser treatments in Indianapolis, Indiana. This technology supports our holistic philosophy as it positively affects the patient at a cellular level, decreasing inflammation, increasing healing speed and quality, and decreasing pain.
This noninvasive laser system not only ensures your healing time is shorter, but it can typically be used to perform your treatment with no bleeding and minimal to no pain. Using this all-inclusive dental laser allows our dentist to complete treatments with greater patient comfort, faster healing and better overall accuracy than traditional laser dentistry.
Thanks to this technology, some fillings and other common procedures can be done without anesthesia or drilling noise, depending on the size, location and depth of the cavity, and on the patient's personal sensitivity.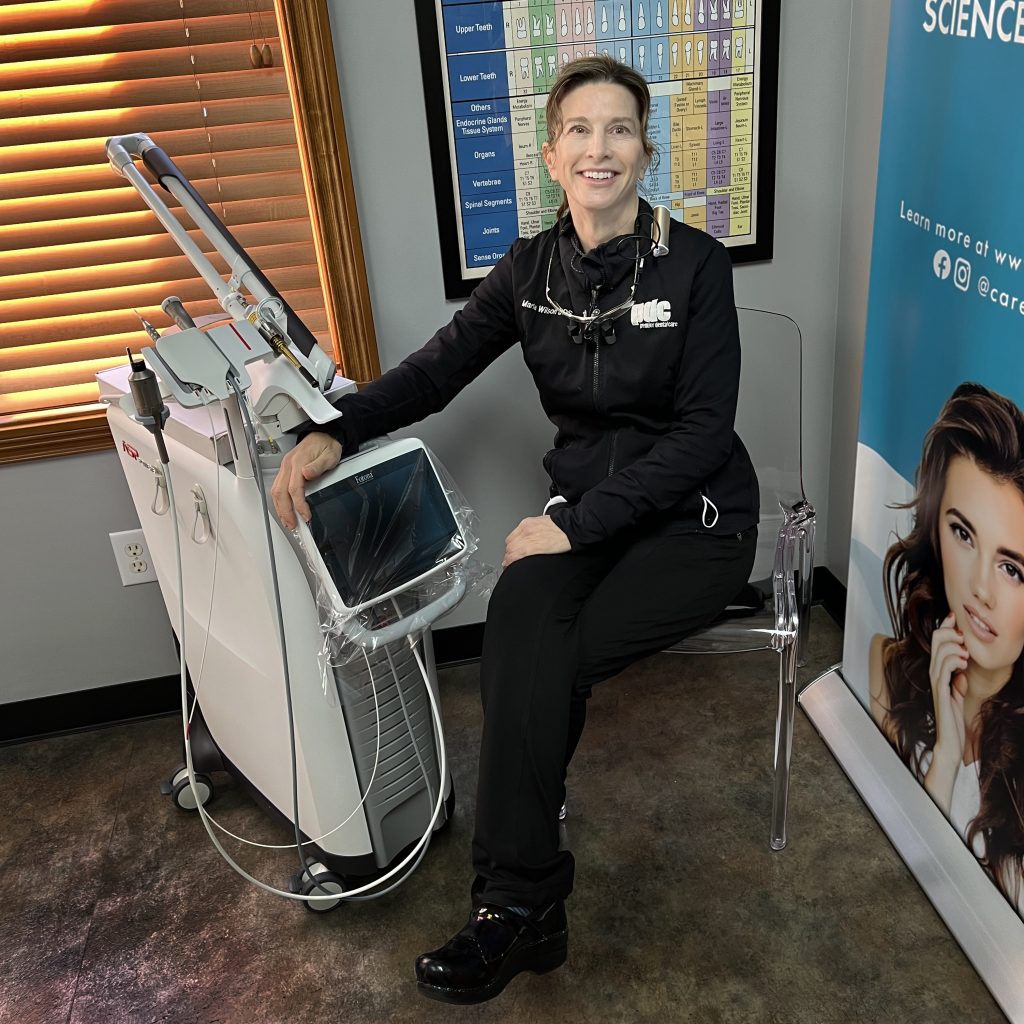 Laser-assisted treatment offers the following benefits:
No (or reduced) need for anesthesia, numbness and drilling
Less pain and swelling after treatment
Shorter healing periods
Lower likelihood of damage to surrounding dental tissue
Optimized comfort
Enhanced speed and precision of procedures
No uncomfortable vibration or noise
Maximum satisfaction and comfort
Better sanitization and more accurate oral surgery
Less bleeding or no bleeding
More effective and comfortable gum disease treatment
Muscle and joint stiffness and pain reduction
What Laser Dentistry Can Be Used For:
Gum disease treatment
Removing benign oral tumors
Lip- and tongue-tie releases
Gum contouring
Canker and cold sore pain treatment
Killing bacteria and viruses
Oral biopsies
Removing inflamed tissues and damaged nerves
Clearing airway
Bone regeneration
Cosmetic facial improvements (see Facial Esthetics)
And more!
Still have questions? Dr. Marla Wilson and our team are happy to answer them. Call Premier Dental Care at 317-787-6625 to learn more and to plan your consultation with our dentist.